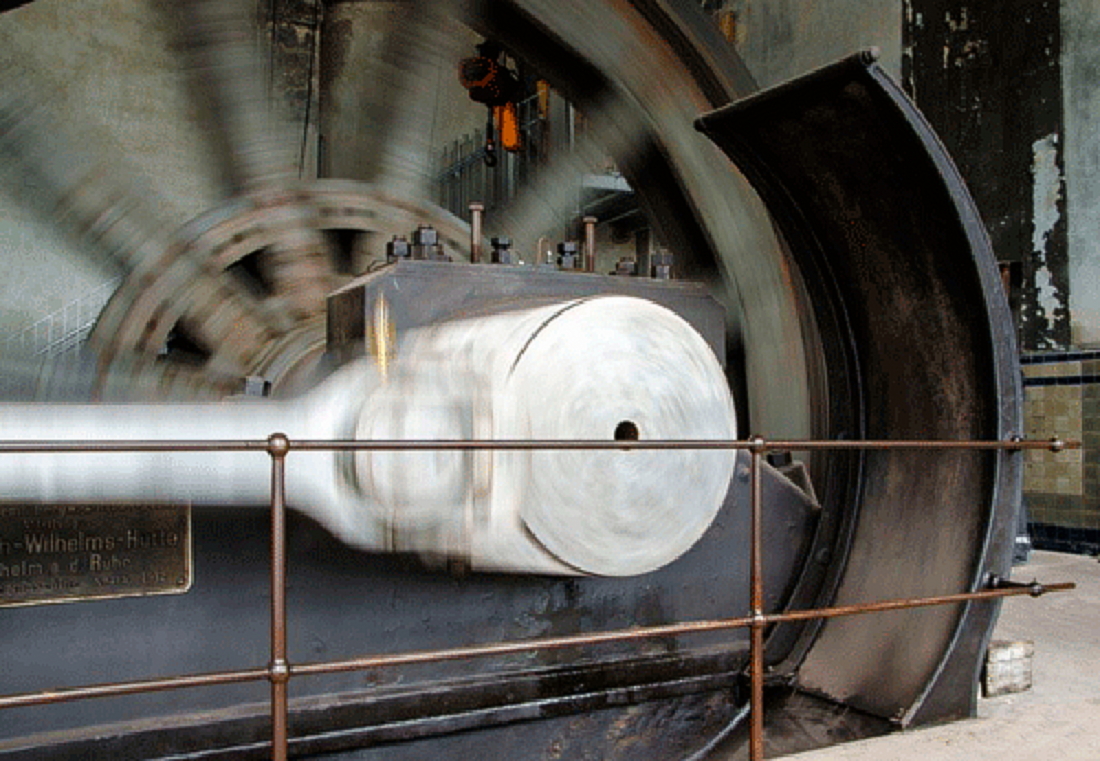 Friction Drive - Fürst Leopold
This is a great day for our association and for the city of Dorsten "- so Gerhard Schute opened as chairman of the association for mining, industrial and social history Dorsten the event for the official commissioning of the friction wheel drive in the machine hall of Fürst Leopold. After thanking all sponsors, parties and above all, the NRW Foundation, which had made possible with a grant of almost 120,000 € in fulfilling the ambitious project "Dynamics of the steam engine", the words were put into action.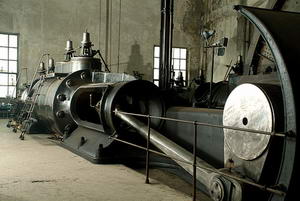 Steamengine Fürst Leopold with powered inTrak Friction drve
Guided by the club member Michael Halbeisen, the president of the NRW-foundation, Harry Kurt Voigtsberger, slipped into the role of the machinist and "hit the gas" – that means: put the friction pulleys that are installed to the bottom of the sheave wheels in motion. By that the sheave began to rotate and the historic steam engine from 1912 was awakening from its six-year lasting hibernate.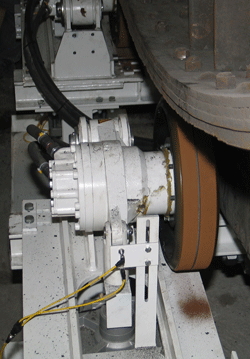 inTrak Friciton drive underneath the sheave
In July 2008, on the retirement of the mine Fürst Leopold the steam engine had been turned off. The sheave should turn from now on again regularly - every Sunday between Easter and October as a highlight in the information and meeting center Fürst Leopold Dorsten.
For this, inTrak provided he silent but powerful friction drive, which does its work furtive and set the machine in motion. While inTrak is actually located to the field of tunnel construction and transport, its membership to GTA Maschinensysteme also provide solidarity for the mining sector. It was a great experience for inTrak and a matter of course to help with reanimating this impressive machine.
---
Contact and more informations:
---
Tags: Leopold, friction, drive